Brian Hermosilla
DIRECTOR / FINANCE CONSULTANT
Mobile: 0401 333 636
Email: brian@ifgrp.com.au
Brian has been working within the finance industry for over 14 years. Brian's success in the finance industry is due to the strong rapport he builds with his clients and his ability to gain an in depth understanding of his customers' needs.
Brian has held various Senior Relationship Manager roles within the NAB's Business Banking divisions. These positions exposed Brian to the full range of financing solutions ranging from traditional business loans to complex property developments, construction loans and sophisticated cash flow lending.
Brian's diverse business experience includes dealing with directors, stakeholders of public, multi-national, large private and SME companies.
Brian has obtained significant insight into successful business operations in industries ranging from the motor vehicle sales, property investors, construction companies, retail & wholesale businesses, importers & exporters.
Brian has an extensive professional network that provides access to other professionals  and advisors such as lawyers, accountants and conveyancers which he regularly introduces to customers, ensuring they are getting the best guidance and advice.
Brian Hermosilla is a credit representative 485802 of BLSSA Pty Ltd, ABN 69 117 651 760 (Australian Credit Licence 391237)
Frank Marin
DIRECTOR / FINANCE CONSULTANT
Mobile: 0413 032 898
Email: frank@ifgrp.com.au
Frank has accumulated in excess of 15 years experience within the banking and finance industry. Frank was a highly successful Business Development Manager within NAB's Commercial Broker Group and is highly regarded in the brokering industry.
Frank has extensive experience in funding via Self Managed Super Funds and assisting SME Business's in funding all sorts of cashflow and property requirements. He has mentored many junior lenders throughout his career.
Frank holds a Diploma of Finance and Mortgage Broking and is accredited with the Mortgage and Finance Association of Australia (MFAA).
Prior to jointly founding Integrated Finance Group, Frank had numerous roles at NAB specialising in Business Banking and as a Business Development Manager, collaborating with a range of clientele including property investors and high net worth individuals.
Frank is extremeley well connected within the finance industry and has a strong focus on sourcing solutions for situations based on his clients unique requirements.
Frank Marin is a credit representative 486546 of BLSSA Pty Ltd, ABN 69 117 651 760 (Australian Credit Licence 391237)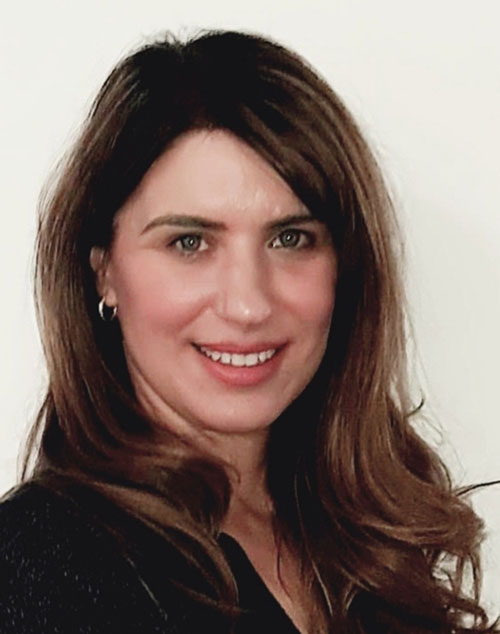 Maria Drinovac
OPERATIONS MANAGER
Mobile: 0423 334 828
Email: maria@ifgrp.com.au
Maria has a strong history in Account Management and has a passion for building and maintaining relationships with clients. 
Prior to joining Integrated Finance Group Maria worked as an Account Manager across many industries including transport, and advertising.
For the past 3 years she has worked in the Finance Industry as a Client Relationship Manager where she assisted clients with their loan applications from lodgement through to settlement.
Maria's strong customer service background ensure clients receive exceptional customer service throughout the entire loan process and post settlement care.
Ash Nathan
BROKER ASSISTANT & SETTLEMENTS OFFICER
Mobile: 0423 334 828
Email: ash@ifgrp.com.au
Ash is both passionate and driven in delivering extensive experience in customer service. She enjoys being faced with unfamiliar situations and the satisfaction that follows when creative customer solutions are found to difficult problems. She possesses a strong work ethic, keen attitude and effective communication skills. Ash is currently completing a Bachelor of Business and Bachelor of Accounting degrees majoring in finance.
Whilst completing her studies she has already developed finance industry experience working for both CBA and NAB and interned at KMPG in various Audit functions.
At Integrated Finance her role is to assist with all customer day to day needs, coordinating settlements and ensuring all customers are onboarded in a smooth manner.
Our Vision
We specialise in sourcing all different types of finance in order to tailor a solution for your needs.